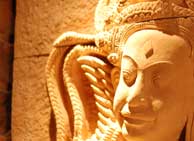 Here are some of the questions we've answered...
Q. Are you open?

A. Yes, we have provisions in place so that everyone can remain socially distanced.
If you would like to book a table please email oldsiamhertford@hotmail.com. Booking is recommended but not essential.
We would prefer payments by credit card where possible please.
Many thanks and we look forward to welcoming you back to Old Siam very soon.
Q. What happens to any tips we add to our bill?

A. We operate a policy that all tips go directly to the staff.